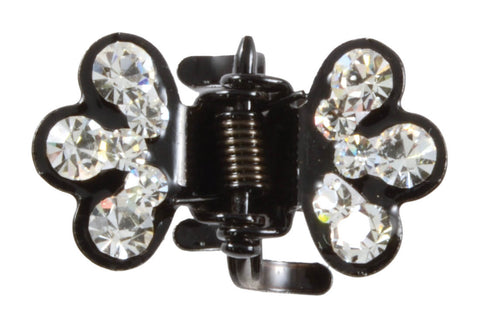 Fan Clawettes Crystal
This elegant hair accessory features a delicate design of tiny pearl flowers, adding a touch of sophistication to any hairstyle.

Sold in Pairs

3/4" wide

Perfect for weddings, proms, or other formal events, this hair clip adds a romantic and feminine touch to any updo or half-up hairstyle.

With its durable construction and easy-to-use clamp design, this clamp is also great for everyday wear, adding a touch of elegance to any casual look.