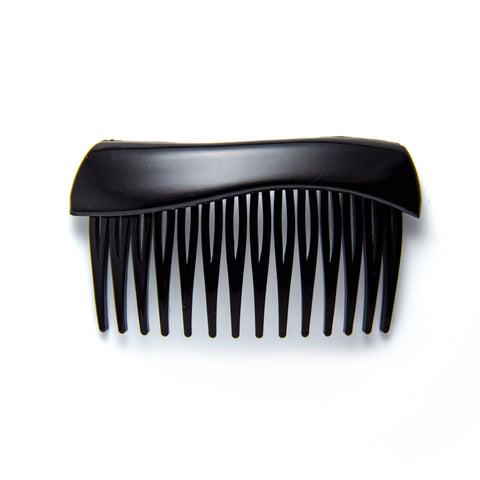 Comb Wave
The comb features a sleek wave handle design that is both stylish and practical.

It has 14 teeth that provide a firm hold and make it easy to style hair with precision.

Made from high-quality acetate plastic, this comb is durable and has a luxurious look and feel.

Whether you're creating a sleek updo or detangling your hair, this comb is a versatile tool that can handle all your styling needs with ease.
Product specifications:
Sleek wave handle design

14 teeth for firm hold

Beautiful Acetate Plastic