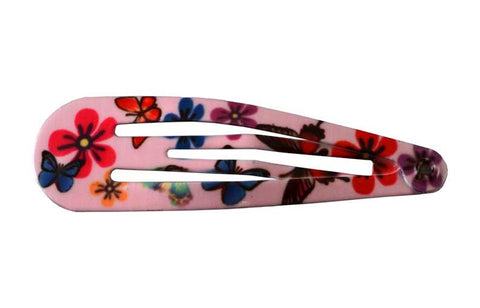 Butterfly Snap Clips- Pink pr.
Elevate your hair game with our adorable Navy clip, featuring a charming small butterflies and flowers print!

2" wide

This cute and playful accessory is the perfect addition to your casual outfits, and is also perfect for children.

With its classic snapping design, this clip conforms to your head for a comfortable and secure fit all day long.

The rigid clamping of the clip provides a strong hold, ensuring that your hair stays in place no matter what activities you engage in.

Whether you're running errands or playing with your little ones, this clip is a must-have accessory for any busy woman on-the-go!