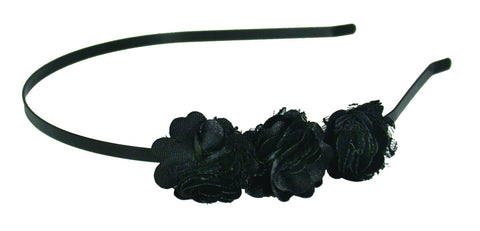 3 Flowers Thin Headband-Black
This headband is a delicate and feminine hair accessory that adds a touch of elegance to any hairstyle. Its narrow design features a flexible band that comfortably fits on the head, and three tiny flowers that create a beautiful and romantic accent.

The thin and delicate design of the headband makes it perfect for pairing with a variety of hairstyles, from loose waves to chic updos, adding a charming and whimsical touch to any look.